Hi loves! So we're about to see an end to 2015 and I thought that I would share some of my favorites for the year. I will probably do separate posts according to categories like makeup, skin care, movies, food etc. Also I kind of wanted to make up for the lack of monthly favorites throughout the year.
To start off I decided to talk about my favorite makeup and skin care items that I've enjoyed using throughout the year.
M A K E U P
Kat Von D Everlasting Liquid Lipstick in "Bow N Arrow"
Available at:
Sephora
This shade has been my go-to shade for the past month and I cannot stop wearing it. It's THE perfect nude-brown color and I had to buy it as soon as it restocked on the Sephora website. I even bought a backup one already because I know that I will definitely be needing one, also I didn't want to risk being able to get my hands on this again after it was sold out for almost half a year (or even longer!).
Urban Decay 24/7 Glide On Lip Liner Pencil in "1993"
Available at:
Sephora // Ulta // Urban Decay
This color was especially popular when it first came out, and still is! And it matches perfectly with the KVD's "Bow N Arrow" which is a huge plus for me. The liner is super creamy and blends out really well on the lips. And the color is super matte and pigmented and I just love love looooove it.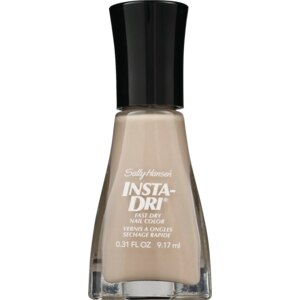 Sally Hansen Insta-Dri Nail Polish in "Sand Storm"
Available at:
Walmart // CVS // Ulta
If you haven't noticed by now, I am a big fan of neutral colors and this nail polish color is no exception to that. I got so many compliments on this color and I'm sure it's going to be a daily nail color even for next year. The formula dries super fast and application is smooth.
Too Faced Chocolate Soleil Matte Bronzer in "Chocolate"
Available at :
Sephora // Ulta // Too Faced
Other than how delicious this bronzer smells, this has been my all time favorite bronzer ever since I first laid eyes on it. It has been in my daily makeup routine for the past 3-4 months and I don't think anything will ever top this because it just looks and smells amazing!
Too Faced Hangover Replenishing Primer
Available at:
Sephora // Ulta // Too Faced
This is my holy grail primer of all primers. It works wonders for my dry skin, which can get annoying when applying concealer and foundation because those dry patches get emphasized like crazy! But with this primer is really moisturizes my face and makes foundation application way easier. It's especially my favorite during the winter when my skin gets no kind of moisture and dries out from the harsh cold wind.
S K I N C A R E
Murad Skin Renewal Kit
Available at:
Sephora
I first heard about this skin care kit when Weylie went over it on her channel. And let me just say I have never been so in love with a skin care brand. After using this for almost a month now I can really see the difference in my skin and it just looks brighter and healthier over all. I also really love the scent and how citrus-y and refreshing it smells, which is perfect in the morning. After I use up this kit I'm definitely going to purchase the full size of this line because nothing else I have tried so far compares to this.
Origins Plantscription Anti-Aging Power Eye Cream
Available at:
Sephora
I have been on the hunt for a good eye cream and of course one of the first brands I would go to is the beloved Origins. I was drawn toward this eye cream because it has anti-aging properties which is usually what I look for whenever I shop for skin care items. I don't really have anything to compare this to and I don't necessarily know if I see a dramatic difference since using this, but I do like the way it keeps my eyes hydrated and more firm looking. I've only been using this for a couple months now and so far so good.
Origins High-Potency Night-a-mins Skin Refining Oil
Available at:
Sephora
Calling this an "oil" is a complete over statement because this barely even has the consistency of an oil, it's more like a very thin serum and whenever I use this at night I wake up in the morning with brighter, firmer, and softer skin. I was pretty upset when I first got this though, not because there was anything wrong with the product, but I actually spilled it and lost about 75% of the product lol. I will definitely be repurchasing this whenever it runs out, which is pretty soon actually. I would recommend this to anyone who doesn't really like night creams or heavy oils.
Origins Super Spot Remover Acne Treatment Gel
Available at:
Sephora
This tiny little bottle packs such a strong punch when fighting any sudden break outs I have. I gave my boyfriend my first bottle of this and he's loved it ever since as well! A little goes a long way and if you ever find yourself breaking out before a special event just squeeze a little bit of this gel (which is 100% salicylic acid) onto a cotton swab and dab it on the blemish and it will stop the break out from forming any further. I would suggest to use this every other day because consistent use of this will dry out your skin causing dry patches wherever applied.
Tatcha Pure One-Step Camellia Cleansing Oil
Available at:
Sephora // Tatcha
Anyone who has been reading my blog for a while knows how much I stand by the Tatcha Cleansing Oil. It is THE best makeup remover I have ever used and is well worth the money, enough said. The formula is milky-smooth and easy to massage into the skin. I can use this to also remove my eye makeup without it burning which is a big plus for me because when I remove my makeup I just want to get rid of it all in one go and this does absolutely that.
Burt's Bees Cleansing Oil
Available at:
Ulta
// Target
Speaking of cleansing oils, a cheaper alternative to the Tatcha cleansing oil is the Burt's Bees one. Although is has a runnier consistency it still gets the job done. I do warn those who use this though to not use it for removing eye makeup because it will burn your eyes.
What I like most about this cleansing oil is the price, it's $16 for 6 fluid ounces which is the same amount you get with the Josie Maran Argan Cleansing Oil but for literally half the price! And guess what? This cleansing oil also has argan oil in it along with coconut oil! So it's for real a win-win situation, an affordable price for the same amount of product.
What were some of your guy's makeup and or skin care products for the year of 2015? Let me know in the comments below because I'm always on the hunt to try out new products :)