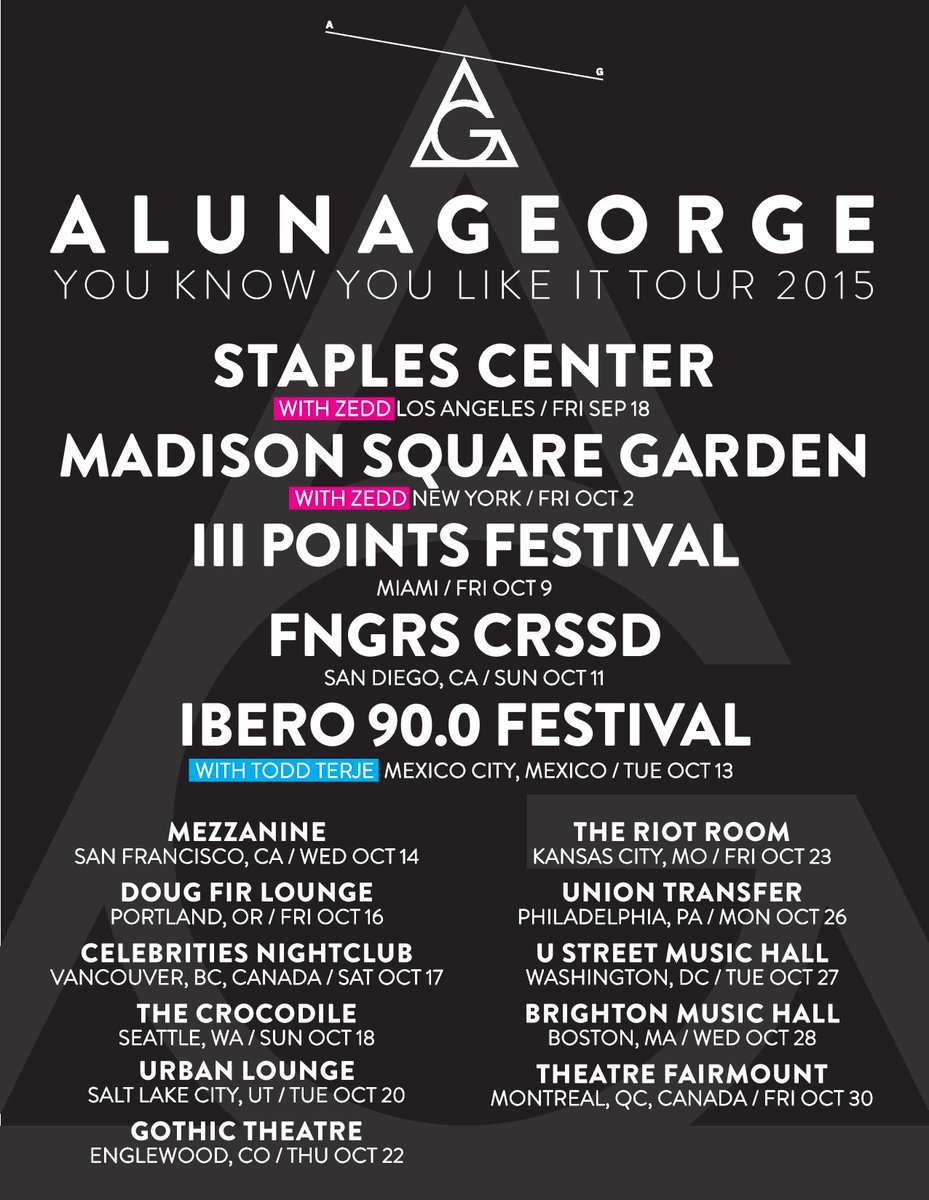 Have you guys heard?! AlunaGeorge just recently put up on their
Instagram
account their "You Know You Like It" 2015 tour dates! Tickets are going to be on sale today at 10 am. However for the big headliner shows like the Staples Center and Madison Square Garden, those tickets aren't for sale quite yet. I was seriously on my laptop all morning counting down the minutes and seconds for 10 am to hit but sadly the tickets for the show I was planning on going to isn't going to be on sale yet. I'm so scared to buy anything these next couple days because I have a feeling that as soon as I buy something the tickets will be on sale and I won't have enough lol. The paranoia is real. If you guys know when these tickets are going to be on sale (SPECIFICALLY the Madison Square Garden show PLEEEEEASE let me know in the comments down below and I will love you forever and ever!)
EDIT:
Alright so for all the shows with Zedd you look up those tickets. So for the Staples Center look up Zedd Staple Center Tickets instead of Aluna George tickets.
LOL I'm an idiot. DUH
However, for you other lucky dogs out there whose tickets are going to be on sale today you can find links to where you can purchse their tickets on their
Facebook
page!
Who else is excited as I am to see this duo performing live?!?!?
I seriously can't wait.
:D